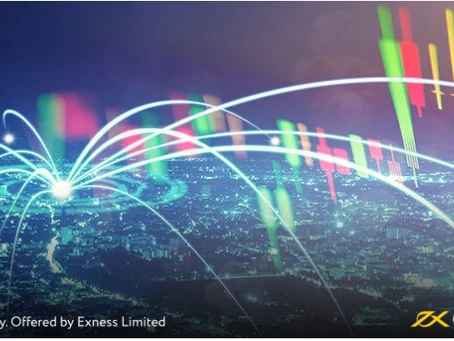 So, you've funded your trading account, and you're ready to make some trades. Now it's time to analyze the market and find some attractive trading options. Researching currency pairs can take a big chunk out of your free time, and it's not uncommon to end your market investigation as lost as when you started. If that's you, don't despair. You're not alone, which is why professional market analysts and A.I. programmers got together to create forex signals. But are those signals any good?
Why do traders use forex signals?
Technical indicators, news reports, fundamental analysis, who has time to analyze the dozens of trading instruments available on your trading platform? If your life is like mine, it's hard to find time to properly research the market. But what if somebody or something could do all the research for us and then send a report with statistics and clear conclusions?
It's so convenient. Forecasts that normally take hours to perform just appear in your inbox or MetaTrader message board in the form of a signals report, all thanks to a team of professional forex analysts working in concert with A.I. technology.
Traders of all levels and experience use signal provider services and their associated apps. While some forex signals services are free, others have a fee; there are hundreds, so choosing which one to go with takes time and investigation. Moreover, some work better than others.
Which forex signals providers can you trust?
This question is difficult to answer. Forex signals get constant updates and performance changes with each update. Signal performance and accuracy also varies from brand to brand. From as low as 60% up to an unconfirmed 92% win/loss ratio. One forex signal provider's performance might be strong during the time of writing this article, but things can change in a matter of days. Keeping current with the top signal providers can take up as much time as keeping current with the forex market. Fortunately, there is a solution.
The easy way to choose a signal provider
To make sure you're getting the latest forex signals, just stick to the more established and popular services. There's a reason they are so popular! One signal provider worth considering in 2019 is the award-winning Trading Central. For almost 20 years, Trading Central has been supporting investment decisions for forex traders, and it is a consistent leader in the industry. Professional analysts monitor Trading Central's tried and tested algorithms, and their performance and reputation is solid, which is why Exness gives free access to Trading Central signals directly on your trading platform.
Top tip: Some signal providers have had better performance percentages than Trading Central, but their consistency is lacking and not really worth mentioning. Try comparing multiple signal providers. Keep a diary of the signal forecasts then go back and check to see which ones gave better signals. If the majority of signal providers are saying the same, then you might be onto a sure thing.
As always, FX News recommends that you understand every order you make, and not blindly follow forex signals or forecasts. Find time to conduct your own market research and learn and grow as you go.
Try signals trading and see if it's right for you!