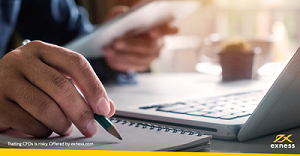 Why Study Your Trading Log?
Just as with keeping a journal, downloading and analysing your trading log — or the record of your trading history recorded on your trading platform — can be key to gaining valuable insights into the forex market.
You might notice, for example, that while you've opened many different positions on many different currency pairs over a certain period of time, only one or two (or none) turned a profit for you. This might be a sign that you are spreading your attention over too many trades and, thus, you should focus on fewer. On a similar note, you might find that you trade best early in the morning or late at night.
These are just examples, of course. The insights you uncover will, of course, be specific to you. Analyzing your past performance is key to discovering them.  
Top Tip: Studying Your Trading Log Can Be a Great Path To Growth
Your trading log can help you discover everything from the trading style that works best for you to what currency pairs or commodities you do best with. Ignore it at your peril.