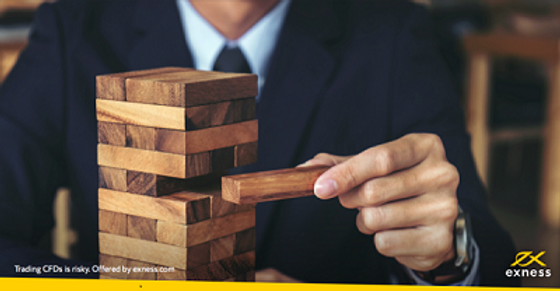 Want to step above the crowd? Knowing when to cut your losses and being consistent and disciplined about doing so can help you truly elevate your trading game.
Why Controlling Risk Is Key To Developing As A Trader
At first glance, this sounds rather obvious, doesn't it? It may surprise you, but far too many traders lose more money than they can afford by sticking with bad trades in the hope that things will turn around for them. In reality, this rarely happens.
Smart traders, in contrast, set firm stopping points with their broker before ever opening their trades. If their losses drop below the level set, they understand that the best thing they can do is to walk away.  While this sounds easy enough to do, actually doing it consistently in real life can be quite hard. It's basic human psychology to try to hold on to what we perceive as ours and to recoup losses. Fighting through that urge and learning to walk away will put you head and shoulders above many traders, however.
Top Tip: Planning Is Key
Have a plan about how and when to cut your losses and be disciplined and consistent about sticking to it. For example, determine what percentage of your equity can you afford to lose before making a trade and set a stop-loss order to ensure you don't go beyond it.